Welcome to family kennel Polar Foxes
I always dreamed of a special dog breed that is unique. At first I was interested in Samoyed, who are also members of our family, but one day I found a picture of a strangely colored dog that is similar to Samoyed, Husky or Border Collies and is different in it's eyes. I fell in love! At that moment I became interested in this breed and decided to get a Yakutian laika. In 2017, we welcomed our first Yakutian laika girl in our family. Everything was a curios. One breeder from Russia long desires samoyed boy from our kennel for her breeding program and I have long dreamed of having in our family yakutian laika. Zvenislava, the breeder of my first girl yakutian laika has a good idea that we can change puppies so I agree that my dream will come true and we will have the first Yakutian laika.

Our dogs are valuable members of our family. Now I can't imagine my life without them. Our main activity is to breed healthy puppies with balanced character and beautiful exterior. Therefore our dogs are tested for many hereditary diseases. In addition, we do a lot of things with them that they love - such as couching, swimming, long jogging, and now we are starting with a scootering.​
---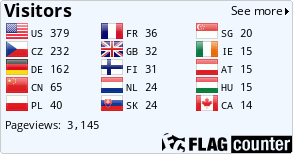 © KENNEL POLAR FOXES - ALL RIGHTS RESERVED